Original Link :
https://www.fnr.lu/research-with-impact-fnr-highlight/spotlight-young-researchers-chetan-arora/
How did you end up in such an offbeat, unconventional and uncommon career?
Chetan Arora always knew he wanted to do a PhD, but did not see himself pursuing research beyond that. A few years later, the Indian national has completed his PhD in Requirements Engineering at the SnT at the University of Luxembourg, under the supervision of FNR PEARL Chair Lionel Briand – but this is only the beginning. During his PhD, Chetan's passion for the challenging nature of research was lit, when he helped create a novel tool suite, which has the potential to have a big impact on software engineering.
Chetan did his B.E (Computer Science) from Thapar Institute of Engineering & technology. In 2012, after finishing his Masters in Computer Science from University of Kaiserslautern, Chetan Arora was working for a company in Kaiserslautern when he received an offer to do a PhD in the topic he had been searching for – Requirements Engineering:
"I received an offer from the SnT at the University of Luxembourg, from Professor Lionel Briand (FNR PEARLChair and Vice Director of the SnT), asking if I was still interested in doing a PhD and of course I was!", Chetan says when asked how he ended up in Luxembourg, adding:

"It was not a difficult decision. Even when I was doing my Masters, I very much had a link to industry. When I came to know that my PhD was in collaboration with industry (SES), it was a perfect match."
Can you tell us about your research?
Chetan's PhD subject was Requirements Engineering, the first phase of building software, where all the requirements – what the software needs to do and how – are gathered in great detai
There are two main issues with requirements. Firstly, requirements are written in 'natural language' – English, simply because it is the most common language among stakeholders. This sounds straightforward, but as Chetan points out everyone has different 'types' of English; individual jargon, expressions – this can lead to imprecise and ambiguous requirements.
Secondly, as with any document, the first draft is not usually the final version. Requirements documents go through many changes every day. These documents tend to be hundreds of pages long and with constant changes; the document can quickly become inconsistent.
How does your work help the industry?
"The requirements are basically the foundation of the software. If you are trying to build a skyscraper and your foundation is not right, you are going to end up with a problem sooner or later", Chetan explains, adding:

"Statistically it also is known that almost 50 – 60% of software projects that fail do so because the requirements are not clear."
Chetan explains that the work he did during his PhD was essentially quality assurance for requirements: "We devised a very novel technology where when you make a change in a requirement, you are able to visualise what other requirements will be impacted."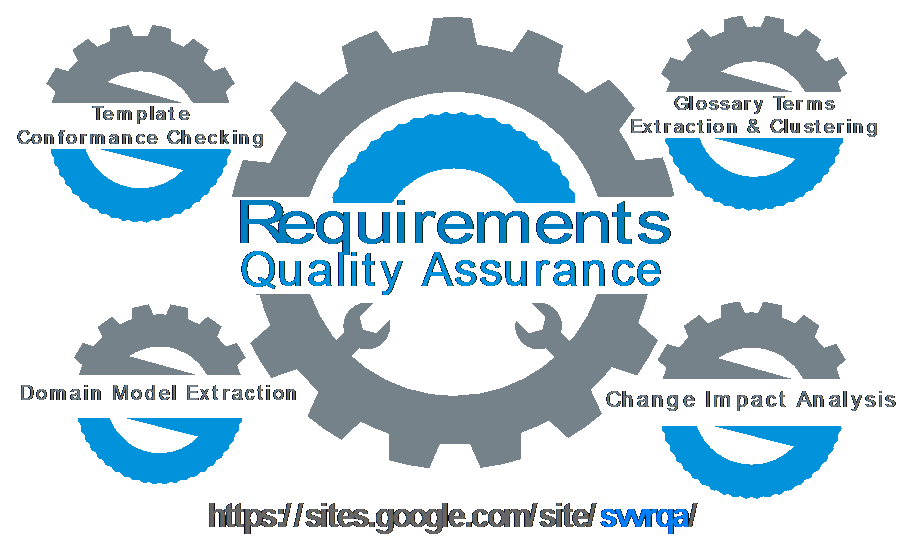 For example, if a requirement says something has to be done 'periodically': does this mean every 5 milliseconds or 5 hours? "Imagine if there is a flight and it is supposed to periodically send data to a ground station, if it's not clear what 'periodically' is, it could lead to huge problems" Chetan says.
There are other technologies available to analyse requirements, but Chetan explains that they are both very expensive and still require a huge amount of manual user input, whereas the technology he helped develop is much more automated. It's already being tested at SES and has generally received enthusiastic feedback, as Chetan details:
"This is something that has really gained traction, not only at SES – recently we were contacted by a company in Canada that came across our research, and they are actually building commercial tools for requirements engineering / requirements quality assurance and they were impressed and interested."
What did you do next?
Seeing the instant impact his PhD work is having has also made Chetan want to stay in research – something he thought he would never do: "I always thought, I will do my PhD and then move out of research and go into industry, but during the PhD I kind of started to like what I was doing, because first of all you are doing research, and you have new challenges every day. There are challenges you don't even know, you sleep at night and think everything went perfectly and then when you come in the next day and you discover a new challenge, technology-wise or other.

"This is very encouraging and motivating. And the good thing in Luxembourg is that to be able to work here at SnT, you are not just sitting in a closed lab working on something – you get to see a direct impact at a company. For me, that is 'applied research', to actually be able to see the impact. If you ask any researcher what they are trying to do they will say they are trying to help people. Here you can see directly how you are helping people, and if not, then why not."
In addition to discovering that research is for him after all, Chetan has also already achieved what many researchers in his domain strive to do all their careers: He has already published 2 scientific papers in the top journal in his domain (IEEE TSE).
"This in part due to my supervisors Prof Briand and Dr. Sabetzadeh – they always encourage all the PhD students to always go for the best publishing venues", Chetan says, pointing out that he is yet to have a paper rejected, which he in part puts down to the novelty of his specific research area, but also to the fact that his papers are about a technology that is already being tested in an industry setting. He also stresses the importance of publishing research findings, saying "if you don't tell people about your work, nobody will know".
What are you doing currently?
Chetan is currently working as a postdoc at the SnT after completing his PhD. Research is an area he is now passionate about staying in, also because he wants to be a part of tackling the new challenges facing technology:
"What I have done so far is a drop in the ocean. There are so many different new technologies evolving every day which you can use – and improve. I am hoping to find some opportunities to work in this, especially in a setting like this, where you do your research with industry and you are able to see the impact of your research."
Chetan hopes to be able to continue his work in Luxembourg, which as he explains is making great strides in getting international recognition for the technology domain:
"A couple of years ago I was in Canada for a conference (IEEE International Requirements Engineering Conference). It's a top-level conference, everyone working in the field wants to attend, but it's got something like a 19% acceptance rate. Yet, 4% of the people who were accepted to go were from Luxembourg. How much of the world's population does Luxembourg make up at a global level? Still, 4% of the global acceptances were people from Luxembourg, and 2 of those submissions came from us at the SnT. Luxembourg is making a mark on the global research map!"